At All Star Gymnastics, our gymnastics curriculum is a take home poster system designed to help motivate your child in a positive way by giving them stars that coordinate with that poster and the skills they have achieved. We feel this is a great way for you as a family and her/his instructor to monitor her/his progression and boost self-esteem in a positive way. Your child will be evaluated and placed in a level that is both age and skill appropriate.
One Time Registration Fee per Family: $25.00
8 week session amounts:
45 minute class (Preschool): $90
55 minute class: $100
Ask us about discounts for multiple classes and siblings. Makeup classes may be done by coming to a Saturday Open Gym.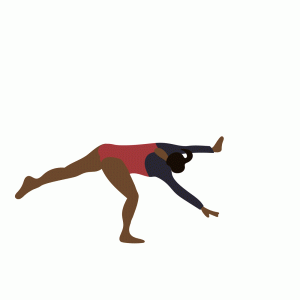 Now offering ADULT GYMNASTIC CLASSES!
Mondays and Thursdays at 7PM
$100 for an 8 week session
or
$150 for 8 weeks for both classes
Join Today!
CALL 803-561-9682 TODAY FOR YOUR FREE TRIAL CLASS!!!