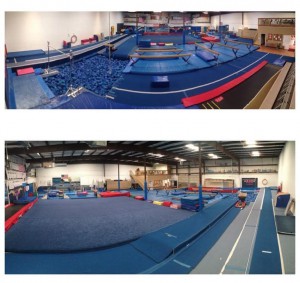 Open gym is a non-instructional program. Our staff observes the gym to maintain a safe atmosphere while your child is given the opportunity to play, bond and explore our gym equipment, trampolines, rope and pit. If you are looking for an inexpensive child care for your children while you enjoy an evening out, bring them to Open Gym at All Star Gymnastics!!
Friday and Saturday Nights 7PM-10PM!
 Cost: $12.00 per child includes 3 hours of supervised fun AND pizza!
 Ages: 5-12 years old
For more information, contact the All Star Gymnastics office:
Phone: (803) 561-9682  Email: allstargymcola@gmail.com